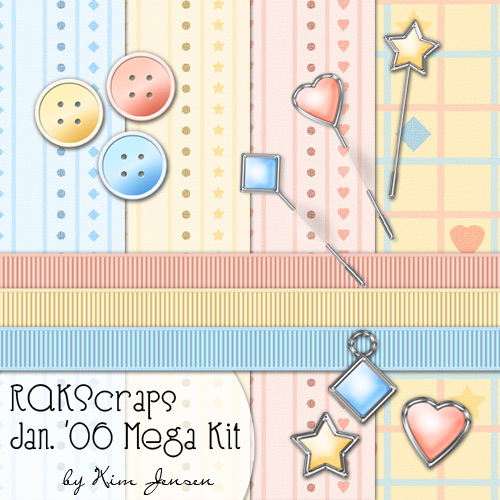 This one I had to design while monitor-challenged, squinting at my atrocious, fuzzy, ancient CRT monitor while waiting on a replacement for my good monitor that died before its time.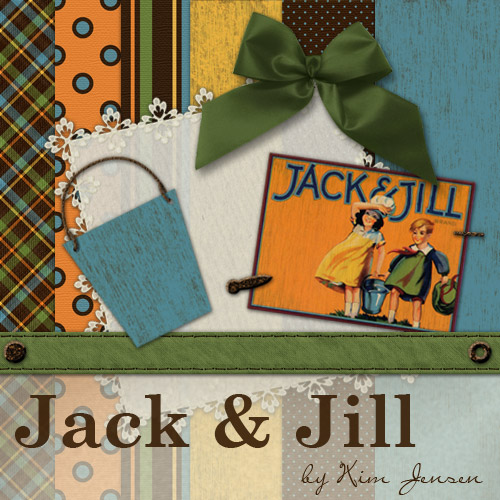 I gave this away for my World's Easiest Impromptu Challenge. I had over 80 people participate. :-)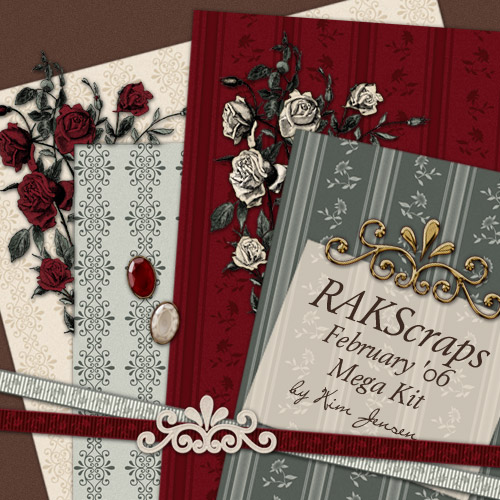 My first try at gems. Cool, but tedious to make!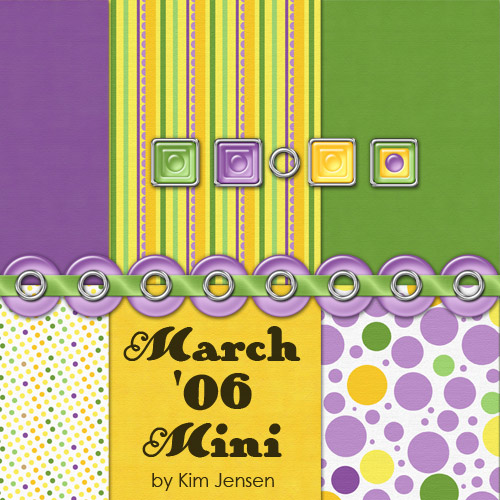 Early this year we reorganized our creative team structure, forming functional teams. I am now on the Elements Team, but not the Events Team, which means I get to make kits without actually having to host the challenges to give them away. This one was used for a speed scrap prize.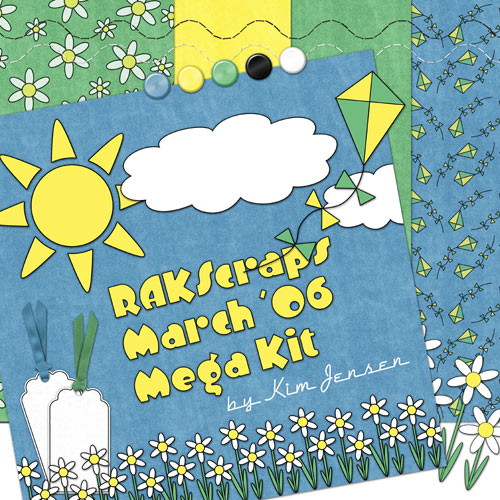 I had a lot of fun making this one, playing with all the shapes to make the flowers and kites. :)
Flower images provided by the incredibly generous and talented floral photography goddess Natalie Bullock. You rock, Nat! Thanks so much for letting me use these. :)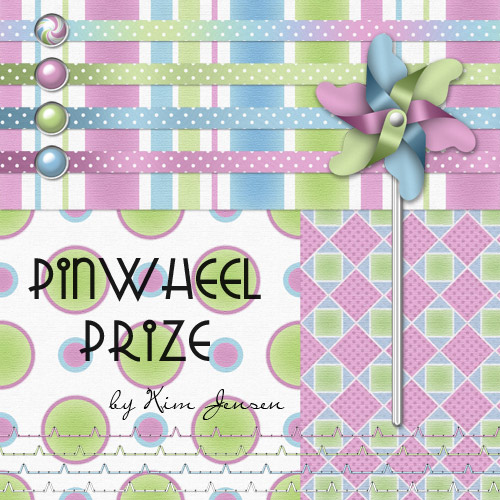 I actually made this one in March, but held onto it until it was needed. It was given out as the chat freebie at the June Gallery Opening Mixer.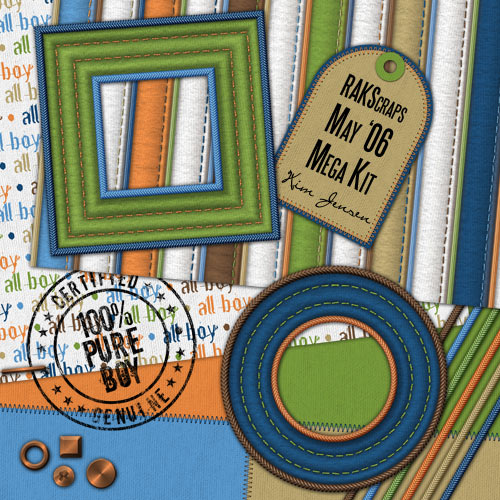 I had a blast making all the quilted fabric stuff. Not sure if it's too "fluffy" to work in a layout though.
Hmmmm. I seem to be on a fabric kick. LOL The flags are designed according to the actual offical flag requirements. That was a lot of "fun" to measure out. :-b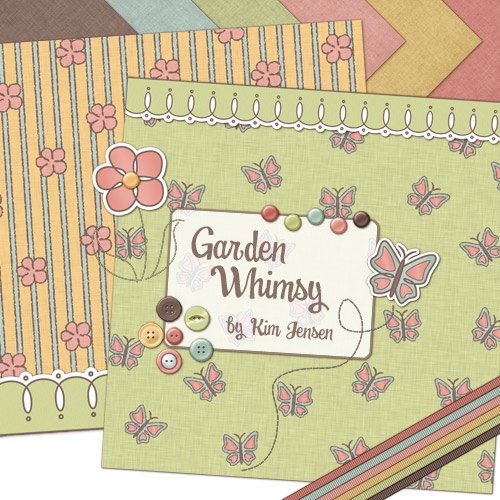 This one was lots of fun to do. I really love the texture on the solids. The buttons were an afterthought, but turned out to be my favorite part of the kit.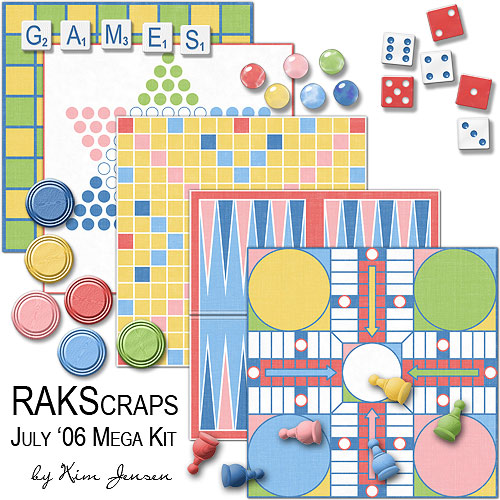 Papers shown at 50% scale relative to elements. I had so much fun making this one!