Saturday, April 21, 2001: After a lovely wedding ceremony in a little chapel on the University of Denver campus, we headed out to Barry and Terri's reception, which was held in a manor just west of the city.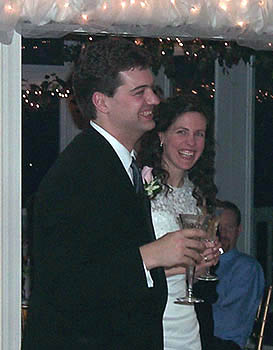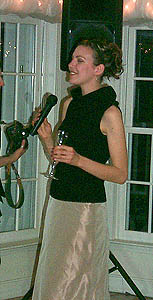 Time for the traditional toasts from...
...the Maid of Honor, Terri's sister, Katie...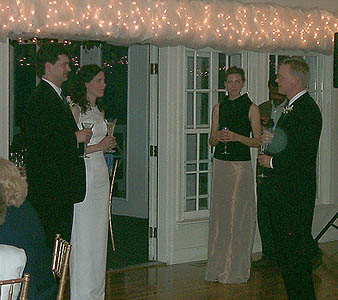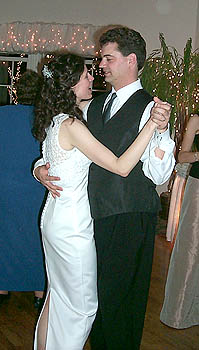 ...and the Best Man, Barry's friend, Tim.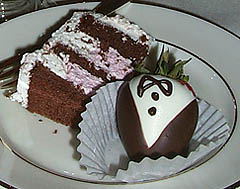 Even the strawberries were dressed for the occasion!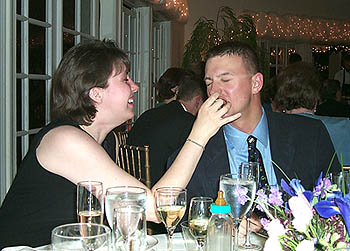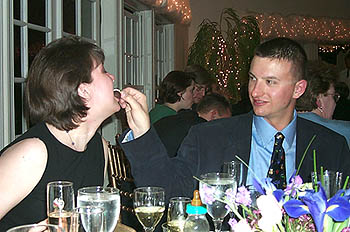 Kim's cousin, Diane, and her husband, Chris,...
...getting into the spirit of things.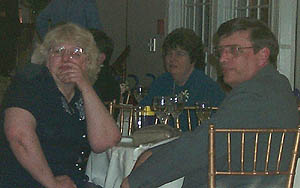 ...Mom, and Dad taking a break to watch the action out on the dance floor.
Me, my Uncle Barry, cousin Dave, Aunt Donna, Uncle Bob, ...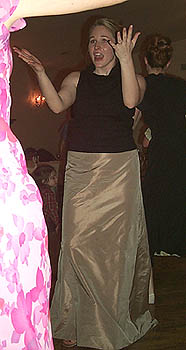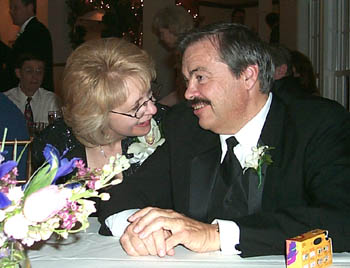 See, Uncle Barry (groom's father) can smile after all!
Krista shows us the bridesmaid's boogie!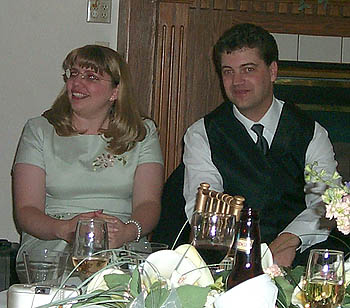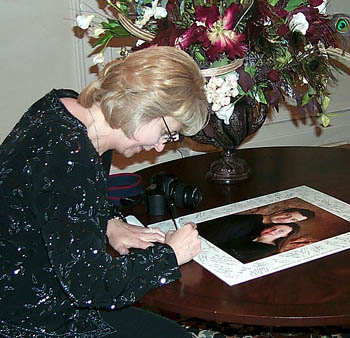 They're cousins, identical cousins...
well, not quite.
Judy signs the "guestbook".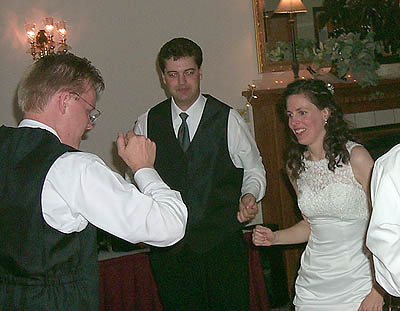 The wedding party starts cutting loose.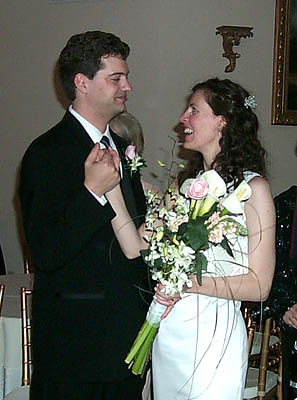 They're in love... 'nuff said.
Barry takes the "take her hand in holy matrimony" seriously!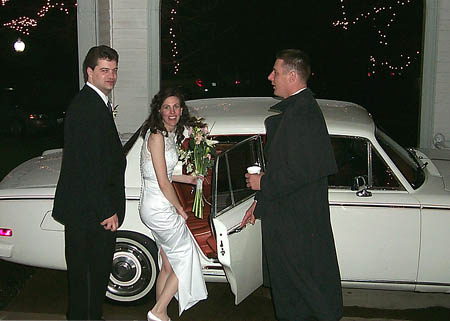 And the newlyweds are off in style!